Prodaja nepremičnine
Novi Gradbeni zakon, ki je začel veljati 1.6.2018, je prinesel cel kup novosti, hkrati pa zagotov...
Prodaja nepremičnine
Ste podedovali nepremičnino vaših prednikov? V njej je veliko pohištva, ki se časovno ne ujema z ...
Novica
Že drugič zaporedoma! Čeprav naslov terja zbiranje dokazil in upravičevanje naslova vsako leto zn...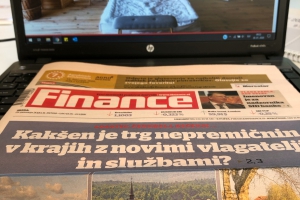 Nakup nepremičnine
Častnik Finance je včeraj 29.1.2020 pisal o trgu nepremičnin v razvijajočih krajih izven Osrednje...
We are proud to be among the first real estate companies in Slovenia,
which obtained the »Trusted Real Estate Company" certificate«.
Our gift
to you
Download the free handbook:
Enter your e-mail address, to which we will
send you the selected free handbook
WELCOME!
Enter your email address and become
VIP customer